With Sea Haven Park being a staple within our little community, we'd like you to know a little more about why we believe a park is so important for the people of a community.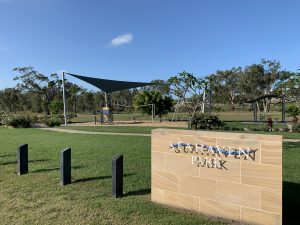 The fact that the park will allow you and your family an open space to enjoy physical activity is a no-brainer, but there are more benefits than just the obvious ones, that will have a huge impact on the lives of Sea Haven residents.
CHILDREN'S WELLBEING
Maintaining contact with the natural world remains a critical factor in the health and development of children and young adults.
Getting fresh air, being physically active and exercising curiosity in nature are only the beginning of the benefits on your child's wellbeing that will come from living near a park.
There have been cases of significant improvement in impulsive behaviour and attention problems, a decrease in signs of depression and anxiety, reduced risk of lifestyle diseases, and more time for face-to-face social interaction.
And these benefits ring true not only for your children but for the whole family including you, their parents, as well.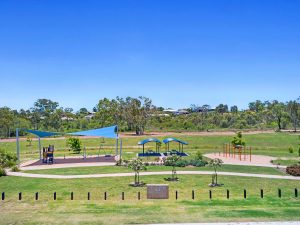 MENTAL HEALTH
Studies have shown that living near to and frequently visiting parks and gardens can have a drastic and long-term impact on your mental health.
Researchers conducting these studies found that the effects of green areas on mental health are not immediate, but rather sustainable over a long period of time, and called parks a vital resource to improve wellbeing.
RETURN ON INVESTMENT
If or when the time comes for you to move on from your family home in Sea Haven, you will see a pleasant return on your investment in our community.
The addition of a park to the neighbourhood makes our tight-knit community even more appealing to growing families, with Sea Haven Park increasing the value of homes in our suburb significantly.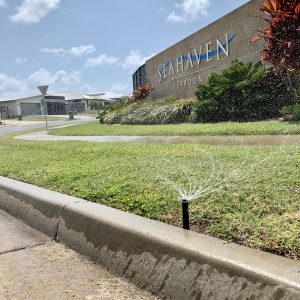 A PLACE FOR FAMILIES TO GO AND DO THINGS
As a parent, the advent of iPads and tablets may mean it's getting increasingly harder to get your children to engage in other activities when they're bored.
But having a 10,000 square metre park within a few blocks or just a few houses walk from their own, there'll always be a place for your kids to enjoy their afternoons and weekends, to kick a football, run around, play on the equipment, or just sit and read in the sun – boredom free!

GROWING THE SENSE OF COMMUNITY

On top of all of the benefits already listed, a park will allow Sea Haven to achieve what it has always set out to do; create a truly authentic community.

Sea Haven Park will be a hub for social activity, a meeting place for friends and neighbours, and a site for celebrations and events.

[ssba]