Having a home that is inviting, that beckons to visitors and lingers in the minds of guests makes for both an enjoyable and memorable place. We've got ten tips to try that will help you craft a home that welcomes everyone who walks through its doors – though warning, it may make them never want to leave!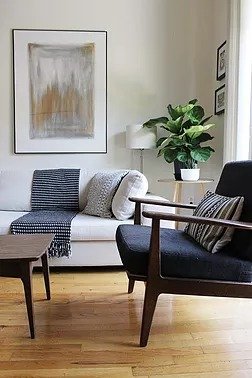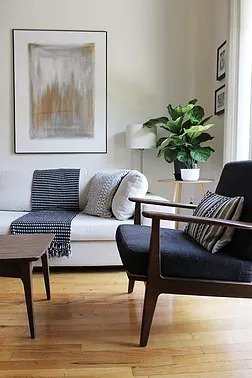 1. Let your entryway set the inviting tone
A quick front stoop clean and a bright welcome mat does wonders. Everyones a sucker for cute signs by the front door that say "hello." Add a big green leafy plant right to the side of the inside of your front door (if one will fit). Guests will get a big eyeful of green life as soon as your door is opened.
2. Use colour and design tricks to pull eyes through your space
Consider a guest's first view of your space, painting the far wall across from your front door in a bold accent colour, adding fun art or lighting, or anything else that will capture attention.
3. Make getting around your furniture easy
The idea is to make moving through your home – getting from the front door to comfy seating area, obstacle-less. Don't squish over-sized furniture so closely that no one can squeeze through.
4. Go way overboard with leafy, long, trailing, green fluffy crazy plants
Lots of plants bring life into a space, and make it feel like the kind of welcoming place you want to spend an afternoon.
5. Go overboard with soft textiles, too
Go for plush rugs, deep furniture, floor pillows and soft ottomans and benches. Frame textiles for wall art.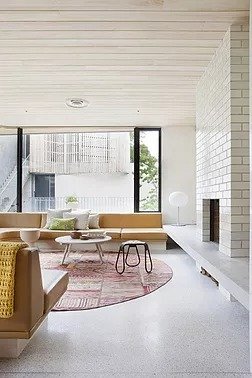 6. Soften straight and harsh lines
Tricks like incorporating round rugs can help, as can other round objects like pillows, or tossing a soft throw blanket over a corner to break up a straight line.

7. Personalise at least one furniture piece
This is more if you've got a lot of furniture you've purchased from popular and recognisable retailers. Personalising items, even just by reupholstering in a fun fabric will help keep your place from feeling like a catalog and more like a home.

8. Sprinkle unique design details around your home
It's about creating a space that feels like you and is full of details, even tiny that make a space feel full, sophisticated and like it's giving out stylish hugs.

9. Attack your stacks
Stacks of bills, near-toppling magazines and more are stressful to see, even to guests! If you can't always keep the space uncluttered, tuck stacks away before guests arrive.

10. Have some good smells floating in the air
Not sure what your home smells like? Take a mini-vacation from it for a day or so and see what the first smell is when it hits your nose. If it's unpleasant, get rid of the odour. Then maybe grab some fragrant plants for a naturally good smelling home.

[ssba]