With the federal government first home buyers deposit scheme applications starting in the new year along with the current $15,000 first home buyers grant, it seems like a perfect time to dive into the property market. Here's our top tips for First Home Buyers.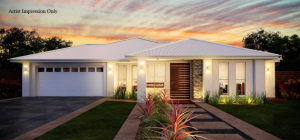 Make sure you're actually eligible for a home loan
Before you dig too deeply into the process, check that you actually qualify for a home loan. Contact several lenders to get an idea of how much money you can borrow. This will give you a realistic understanding of what (and where) you can actually buy.
Research all your home loan options
The home loan market is complex and competitive. You need to compare as many loans as possible to make sure you're getting the right rate and features. You also need to know what types of home loans are available. From variable to fixed rate loans, interest-only and investment loans, there are many different types of mortgages. Finding the type of loan that matches your needs is crucial.
Sort out your debt
If you're already in debt you might find it harder to get a home loan approved, or you may not be able to borrow quite as much. Focus on paying off any large debts you may have before you apply for a home loan, especially high-interest debts. Consider combining several debts into one if you can. But note that some debts, such as university HECS debt, are far less troubling than, say, credit card debt.
Get a good-sized deposit together
The bigger your deposit the more you can borrow. And you can apply for loans with lower interest rates. While it's possible to take out a loan with a 5 or 10% deposit, you will have to pay lenders mortgage insurance, under normal circumstances, if you have less than a 20% deposit. Where as, with the Buyers Deposit Scheme you will not be required to pay mortgage insurance.
Crunch all your costs (and calculate your concessions)
I know no-one wants to change their spending habits but it might be necessary. Home buying incurs many surprise expenses. Budget for removalist costs, stamp duty, application and registration fees and pest inspection reports. If you're eligible, you'll save thousands of dollars.
Position yourself for success
If you've fallen in love with a particular property, other buyers probably have too. Having all your paperwork and deposit together, plus pre-approval puts you in a much better position to snap up your dream home when you find it.
Caveat emptor (home buyers, beware!)
Imagine buying a car without checking the mileage or the brakes, and then having it break down as soon as you buy it. A home is likely the largest purchase you'll ever make, and ultimately you as the buyer are responsible for making sure you're getting a quality property for the price you're paying. Get building and pest inspections so you're not stuck with a collapsing, termite-infested disaster. Examine the quality of the property's fittings and construction as best you can. And if there are obvious repairs needed (and you're OK with that) make sure you get a quote for repairs and factor that into your budget.
Get expert help
There are professionals who can help you with every step of the home buying process. Buyers agents can help you with the whole buying process, while a mortgage broker can navigate the loan market if you can't. Make sure you have a licensed conveyancer look over your contract thoroughly.

If you need any help or have any questions please call Amanda on 0428 145 046 or email us.

[ssba]